Alllllrighty….Who's Lynn?
I love working with fibers. Color, texture, drape….Creating both functional and artistic works has been a passion since childhood.
Both creative and traditional handwork have been an integral part of my life and I continue to pursue handwork with great interest. Most of my handwork has involved some form of needlework. Other hobbies include gardening, mosaic design, and scrapbook work.
I enjoy working with cotton fabrics from generations past, so I collect antique cottons, quilt blocks, and quilt tops. Before collecting antique quilts, I studied textile history and took courses on dating cloth and quilts. Occasionally, I will purchase an antique quilt in need of repair so that it can be restored. Restoring an antique quilt takes me back in time, often a hundred and fifty years ago. It is gratifying, yet humbling, to share the labors of an anonymous woman, now deceased. There is an unspoken respect for these women who toiled hour after hour to create a functional quilt or a showpiece.
From garment sewing to quilting to needlepoint, my needles have traveled thousands upon thousands of miles and have provided years of immense satisfaction and joy. I estimate that I've made almost 200 quilts so far. And I don't do postcard-sizes or inchies!
My background is in computer science and I've been a geek since the late 70s and online since then, too. Yep, even before the World Wide Web was brought to the world via browsers, I was telecommuting at 300 baud. Without a doubt, I was one of the first women working full-time as a telecommuter while staying at home with my oldest son.
My career has almost always involved computers and as an analyst, I have been fortunate to work in a small company, a large corporation, and also for the Federal Government with FEMA. I have also owned my own business when my love for fiber arts guided me down a different career path. I began selling hand dyed cottons, then patterns. One thing led to another and I became an instructor teaching quilting and fiber arts classes.
At this point in my life, I am no longer teaching or running the full-time business. This year, I purchased a Gammill longarm. I have also continued to work on some of my unfinished pieces.
We love traveling cross country to our favorite destinations in Wyoming and Utah, and we try to schedule a road trip every year. Whether we are on the road or not, I try to enjoy a bit of needlework every day.
My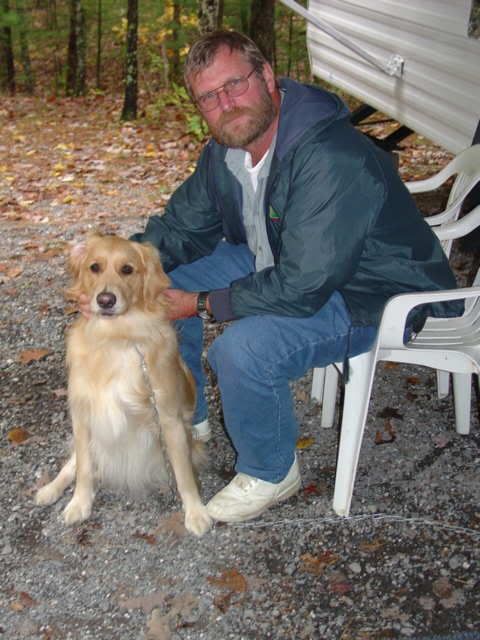 Mister
I am married to Mr. Fantastic. He is my solid rock.
Here My Mister is holding one of our Goldens, Jake, while sitting alongside our RV. In this photo, we were camping in the Highlands in the Shenandoah Valley last fall.
Mr. Fantastic loves to travel, loves gardening, and loves the open country like I do. He is very mechanically inclined and can repair or build anything. He doesn't make quilts, though….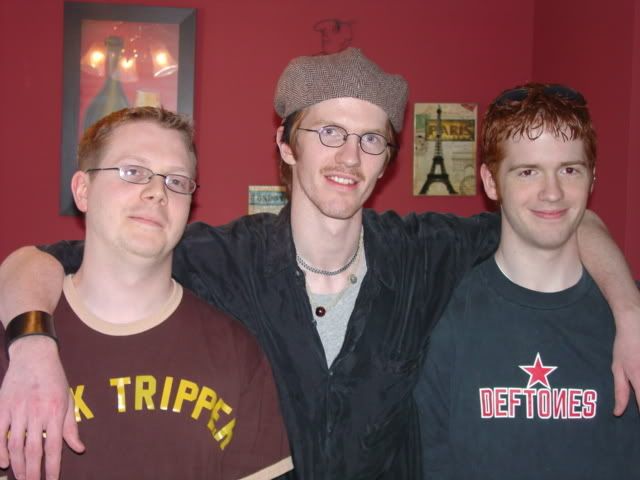 My Three Sons (aka The Three Stooges)
The boys are ages 29, 23, and 21. They are all on their own (what does that mean?).
My sons are all well acquainted with quilts and each of them own several.
(You aren't surprised are you?)
Four Dudes and a Chick
Yes, I have 3 sons.
Add two babies to the mix: one grandson and one granddaughter.
Now we have a tribe. And I am officially a grandmother.
What a perfect excuses to buy toys, make dolls, and act even sillier than before. Here's a photo of the tribe at Christmas in 2006.
The Fur Boys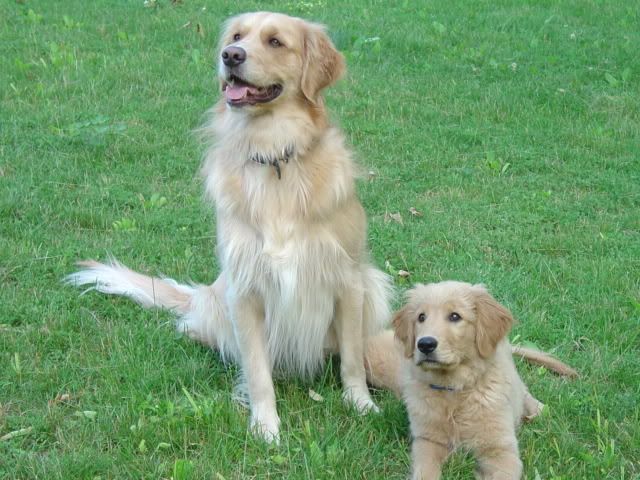 Two Golden Retrievers complete my family picture. Jake, our first Golden, needed a buddy. In 2006, we picked out a friend for him. We chose a 7 week old Golden who is very spirited. VERY.
Effin, is now a little over 2 years old. And the Goldens are best-buddies.
And Effin is STILL very spirited….. :-)
Except when we take road trips. The Goldens are supposed to have a keen sense of direction but the road maps wear them out.
What a life…..