Laura Wheeler: Southern Belle Design
The vintage-era patterns that were published under the trade name Laura Wheeler include patchwork and applique quilt patterns, crochet, embroidery, doll patterns, and other forms of needlework. some of the patterns contained black and white diagrams with the instructions. Some patterns contained inked transfers to iron the design onto fabric.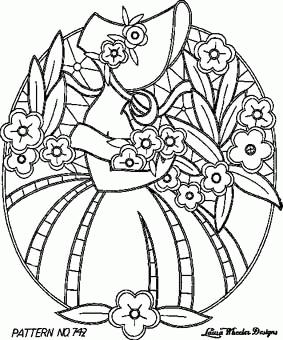 This Southern Belle is a Laura Wheeler transfer (Pattern No. 742). The design was created for embroidery or cutwork. Delicate, isn't it?
The Southern Belle measures 14″ by 17″.